Using PIN Numbers for Check In on the Wonderschool 2.0 App
If you are using a shared device in your program - an iPad that all parents use to sign in, a tablet that parents use to sign into their classroom, etc. - you can assign PIN numbers for parents to use to check in their child in the morning and pick up at the end of the day. Read this article to know more about how these PIN numbers work for parents.
The screen below is what your staff and parents will see on the shared device when they go to check in their child: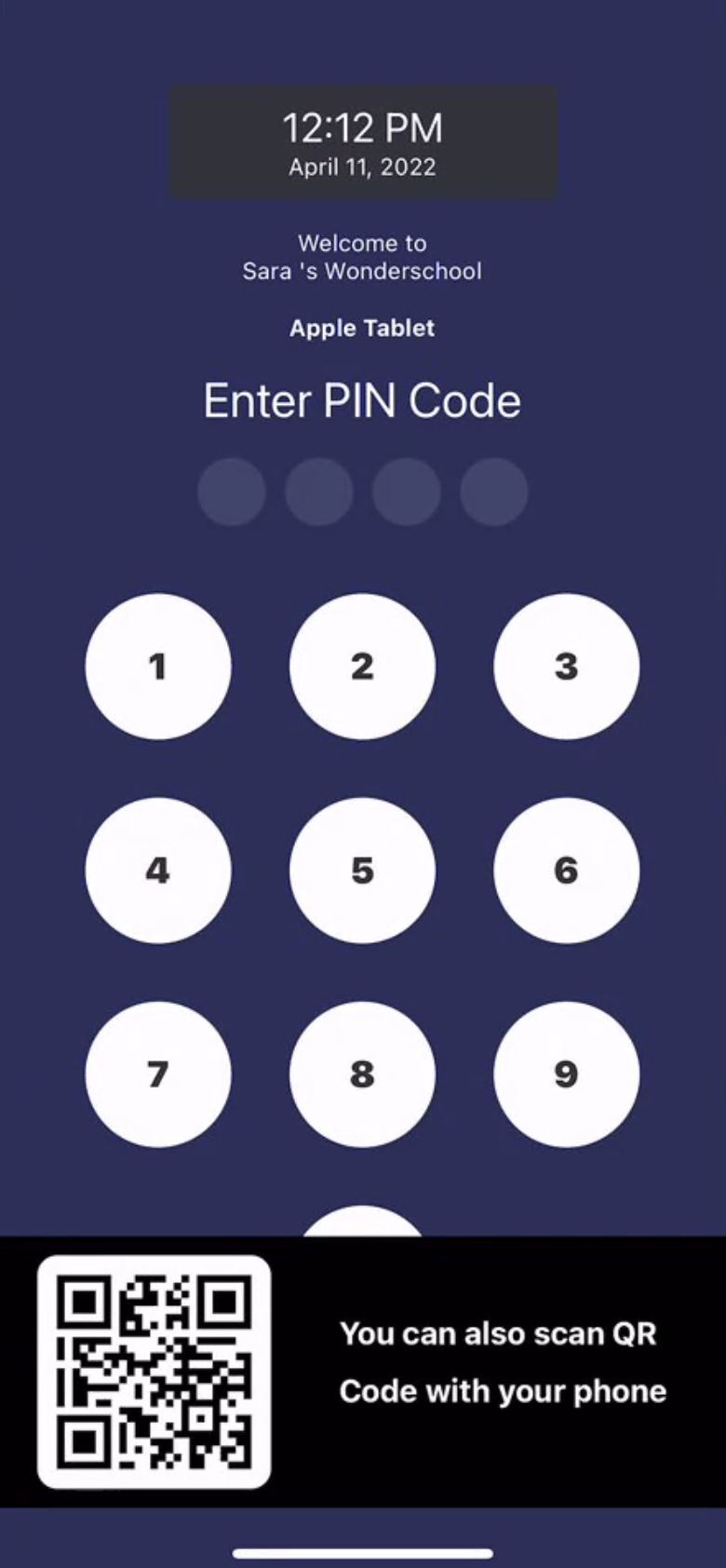 The parent has a PIN number that is assigned to them. You can tell them their PIN number by checking their profile in your dashboard.
The parent will type in their 4-digit code and be taken to their signature screen. The parent can sign and the child will be signed in.
If you would rather not use a PIN number with your parents on the shared device, you can use the QR code instead. Parents can open the Wonderschool 2.0 app and scan the QR code to sign in their child as well. (Read more about that here!)