What happens when a parent is invited to Wonderschool 2.0?
It's important to know what the parent perspective is when a provider invites them to Wonderschool 2.0. When you, as a provider, save a parent's email address in a student's profile, a parent will be invited to join you on the Wonderschool platform. As a refresher on how you can add parents to a student's profile, check this article here.
When you save a parent's email address, the parent will receive an email that looks like this:
The email will briefly describe what Wonderschool is for the parent, and then they can click either "Get Started" button to create their free account. The parent will then be asked to add a phone number and a password. Once they save that information, they'll be logged into their account and asked to download the Wonderschool 2.0 mobile app.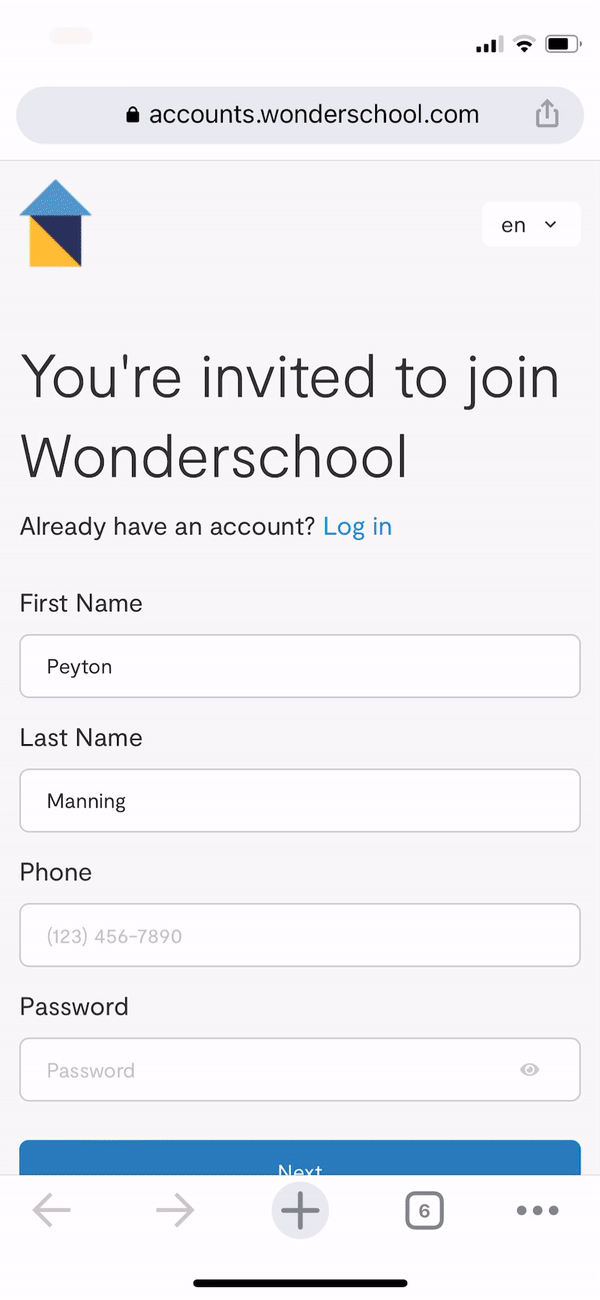 If a parent is having trouble following these steps, please reach out to our support team at support@wonderschool.com so we can reach out and help assist them.