Bulk Importing Students to CCMS 2.0
If you would prefer to add multiple students at a time to your dashboard, you can take the below steps to so:
In your Students section of your dashboard, select the small white down arrow on the "Add Student" button. Then select "Import students"
To import a student list, you'll need to download the CSV template provided by clicking on the template link called "CSV template". This will download a blank spreadsheet for you to enter in your student's information to upload to your dashboard.
When you click the "CSV template" link, your file will download to your computer or device. Click the download to open the file.
In the spreadsheet, you'll see an example of a row of student date (student name, classroom name, parent name, email, etc.). You can enter in your own students' information and select the circle with two green lines to add more rows:
When you've entered in all your students' information, save your file so you can upload it to your dashboard.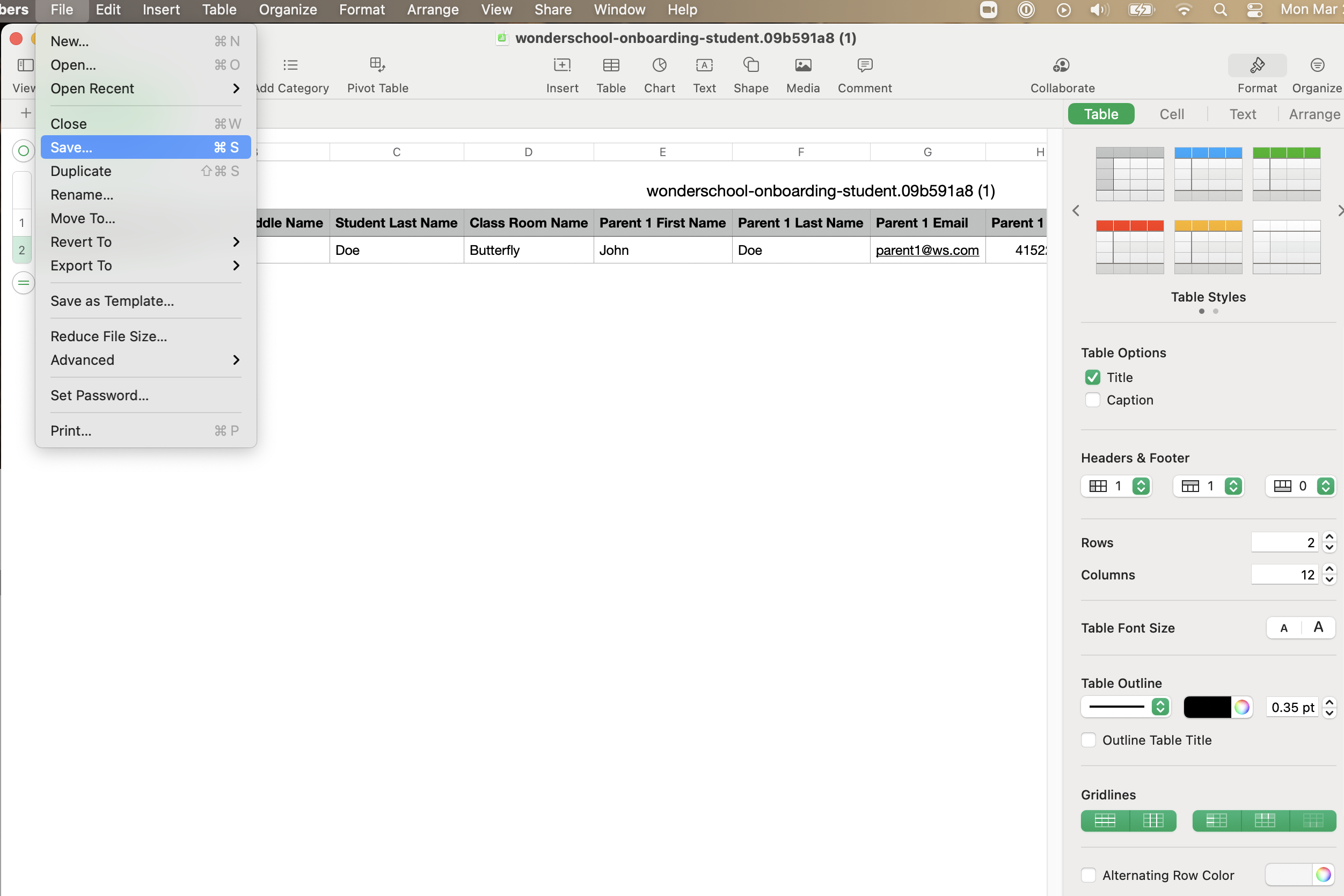 Return to your dashboard in your Students section and import students page and select "Upload" to add your saved file. Select "browse files" to find the spreadsheet you saved and click "Open"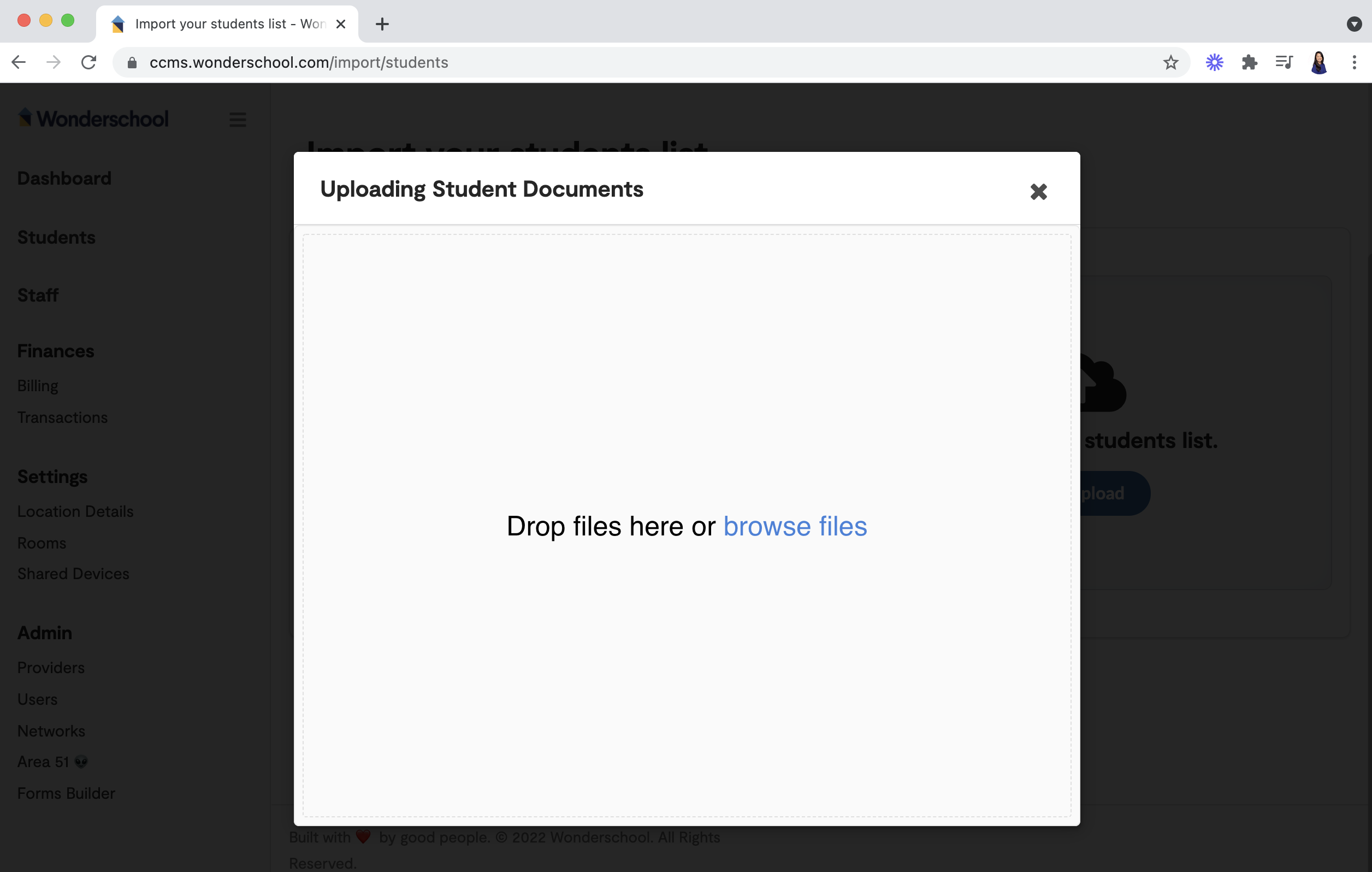 Once the file has been added, you'll see it in the pop-up window. Select "Upload 1 file" to add your students into the dashboard.
If your upload is successful, you'll see it in the "Upload History" section. You can upload as many lists as you need to. If you have repeated students, they will not be uploaded more than once.
To see your added students, go back to your "Students" section under "School Management".
If you need any support bulk uploading students, please reach out to our team at support@wonderschool.com for assistance.