Posting Activities in the Wonderschool 2.0 App
If you are using Wonderschool 2.0 platform, you can us the app to post daily activities and updates for your students to share with their parents. To learn how to download the app, check this article here.
After a student is checked-in and dropped off, you will then be able to start logging activities for each student. To learn how to check in students, click here!
There are a number of different activity types such as food, potty, nap, note, and photo. To log an activity see the steps below:
From your room screen, click the blue circle with the white plus sign in the bottom right corner.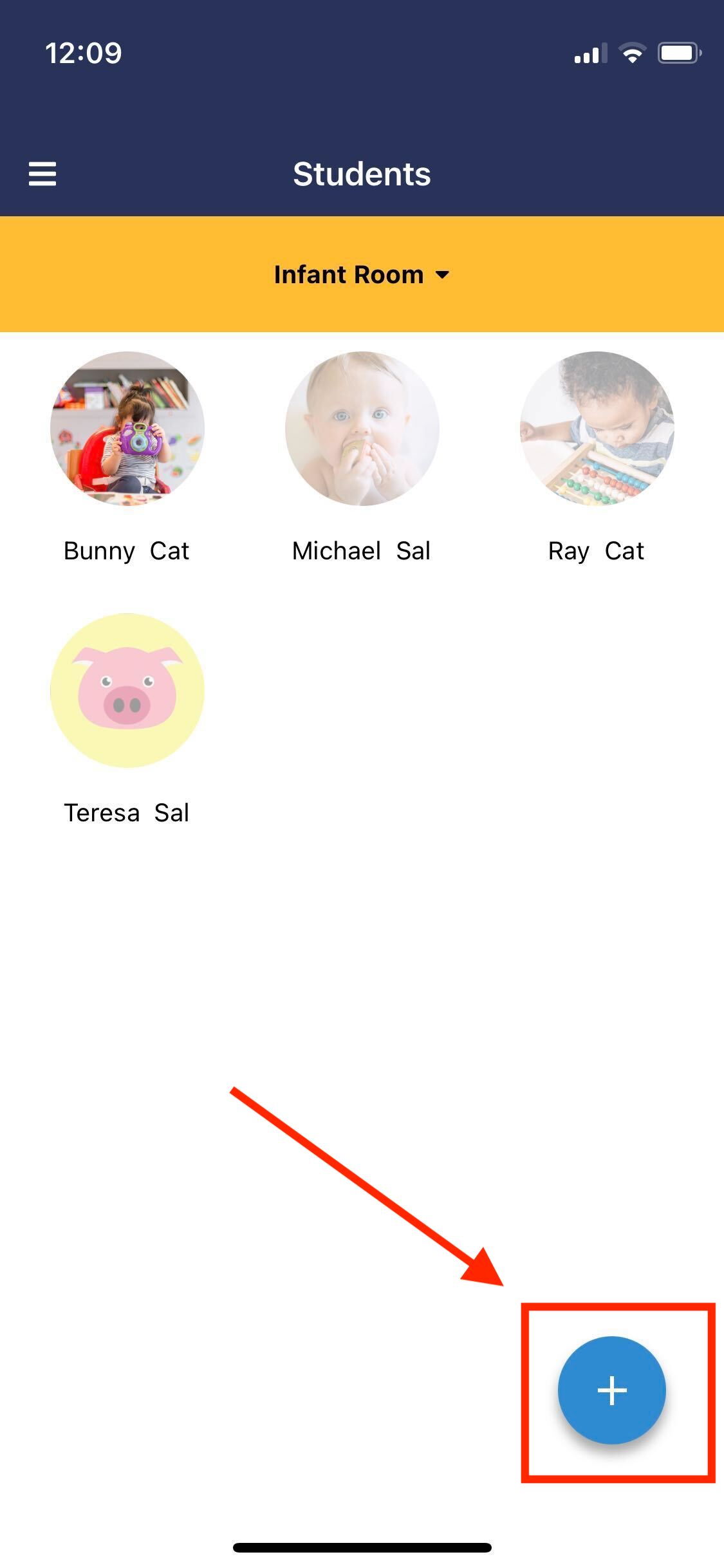 Then, select the activity type you wish to log.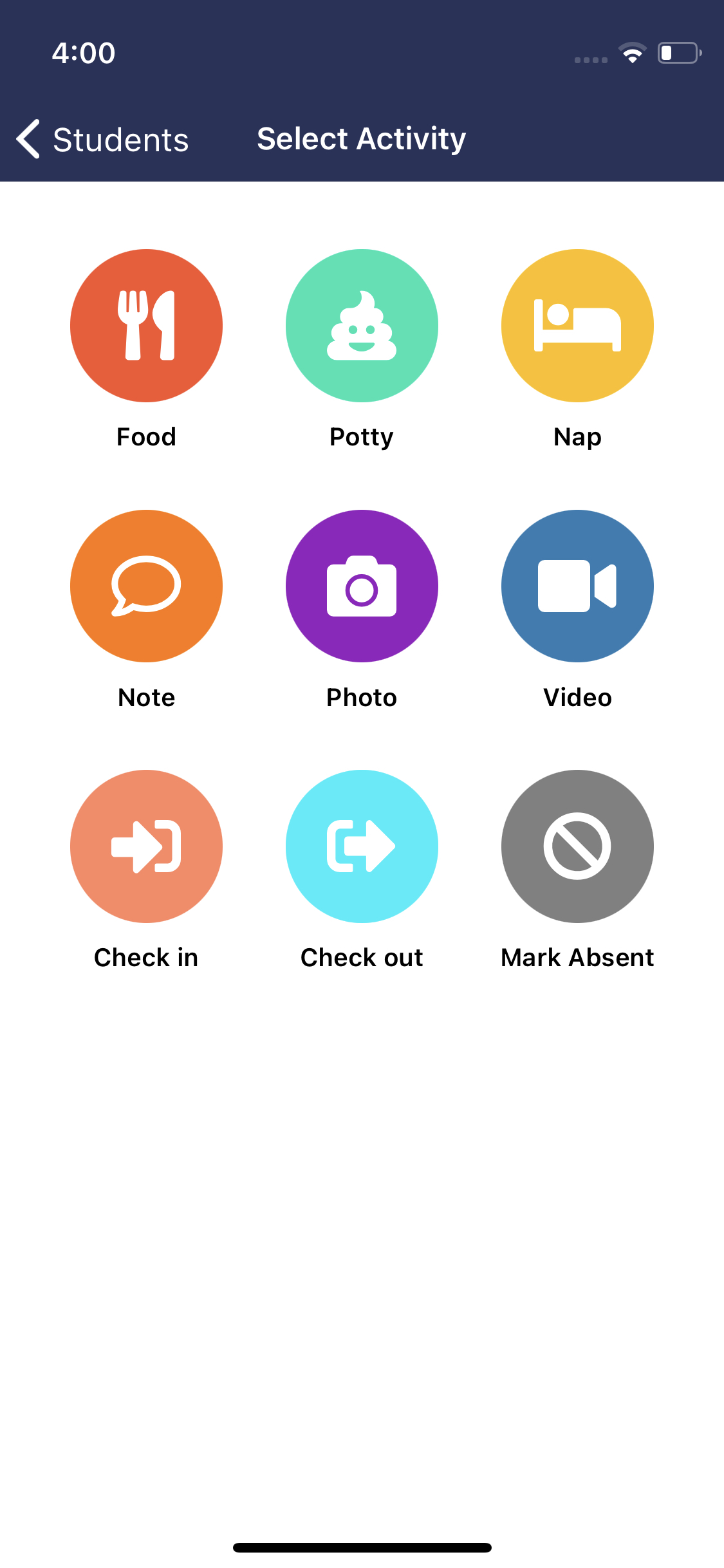 Next, select the student or students you want to tag the activity to.

If needed, you can switch rooms to find the student you want to post for by tapping the top yellow section with the room listed.
Click the

green next button

on the bottom of the screen

.

Complete the activity information and tap "Add note" if you'd like to include any additional information for the parents.

At the bottom, click the blue save button.

The below video is an example of a food update for a student:
After saving, the activities will be saved on the student's activity log and show on the parent's app (see below). You will also see the posts added in real time in the web version of your dashboard. You can edit the logs by tapping them and clicking "edit".
If you need support in posting activities, email our team at support@wonderschool.com!